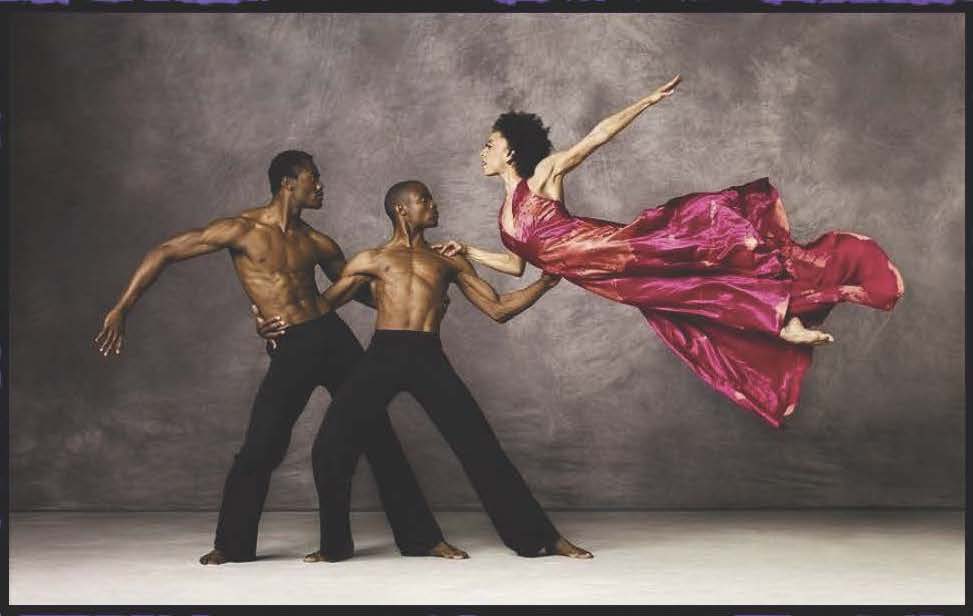 Friday, September 10, 12:00–12:50 p.m.
Contact laura.odeh@sonoma.edu for Zoom instructions to attend
Olivia Bowman-Jackson danced for 10 years around the world with The Alvin Ailey American Dance Theatre. She spent 2 years with Donald Byrd/The Group, as well as performed with Complexions Contemporary Ballet. Olivia helped create and performed in the Off-Broadway immersive show Queen of the Night. Olivia danced in Saudi Arabia with Cirque Du Soleil, directed by Benjamin Dumont, and with Rambert Dance Company in London She has performed as a dancer for Beyonce, Alicia Keys, Gala, Taylor Dayne and Ellie Goulding.
In addition to her career as a professional dancer, Olivia is a Certified Level III Personal Trainer and a Certified Level I Nutrition Coach. She taught group and private fitness classes at Tracy Anderson Method in New York City and the Hamptons and has travelled nationally and internationally as a private Personal Trainer for celebrity clients. Olivia taught Pilates Reformer at Marleybone Physiotherapy and Sports Medicine, as well as group fitness at Bodyism and Universal Music Group in London for 3 years. She is currently back home in New York City teaching at Wundabar Pilates and training her OLIVIA FITT clients in NYC and virtually around the world when she is not still performing and creating.
Olivia graduated with a Dance concentration from LaGuardia High School of Performing Arts and earned her Degree in Dance from Alvin Ailey American Dance Center.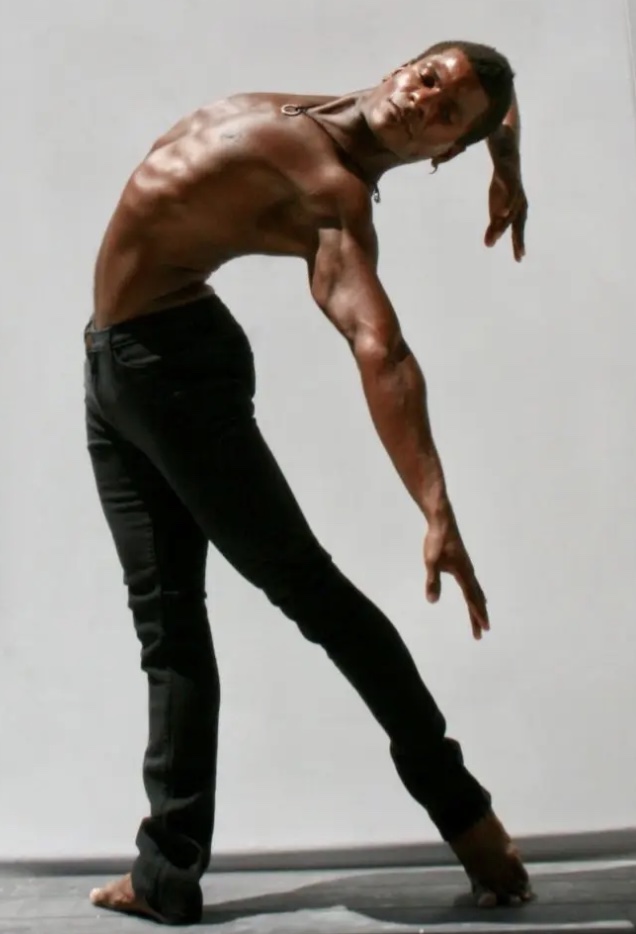 Friday, September 10, 12:00–12:50 p.m.
Contact laura.odeh@sonoma.edu for Zoom instructions to attend
Abdur-Rahim Jackson received a Bachelor of Fine Arts Degree from The Juilliard School and performed as a Principal Dancer with The Alvin Ailey American Dance Theater for a decade. Mr. Jackson made his Broadway debut in "Soul Doctor".
He has created ballets for Kansas City Ballet, Orlando Ballet, Complexions Contemporary Ballet and Alvin Ailey American Dance Theater (Co-Choreographer). Abdur-Rahim choreographed sections of the Beyoncé "Crazy in Love" Super Bowl XLVII Halftime performance on CBS and Co-Choreographed the Beyoncé "Halo" music video. He has directed fashion / dance shoots for PAPER Magazine and VIBE Magazine. Abdur-Rahim has also choreographed for Taylor Dayne, The Salt-N-Pepa Lane Bryant Campaign, Hair / Fashion Award Shows for JCPenney Salons, ULTA Beauty and Matrix (a division of L'Oréal) across the US and Mexico and Staud New York Fashion Week Show.
He will be speaking alongside his partner, dancer Olivia Bowman-Jackson
Hip Hop Dance & Culture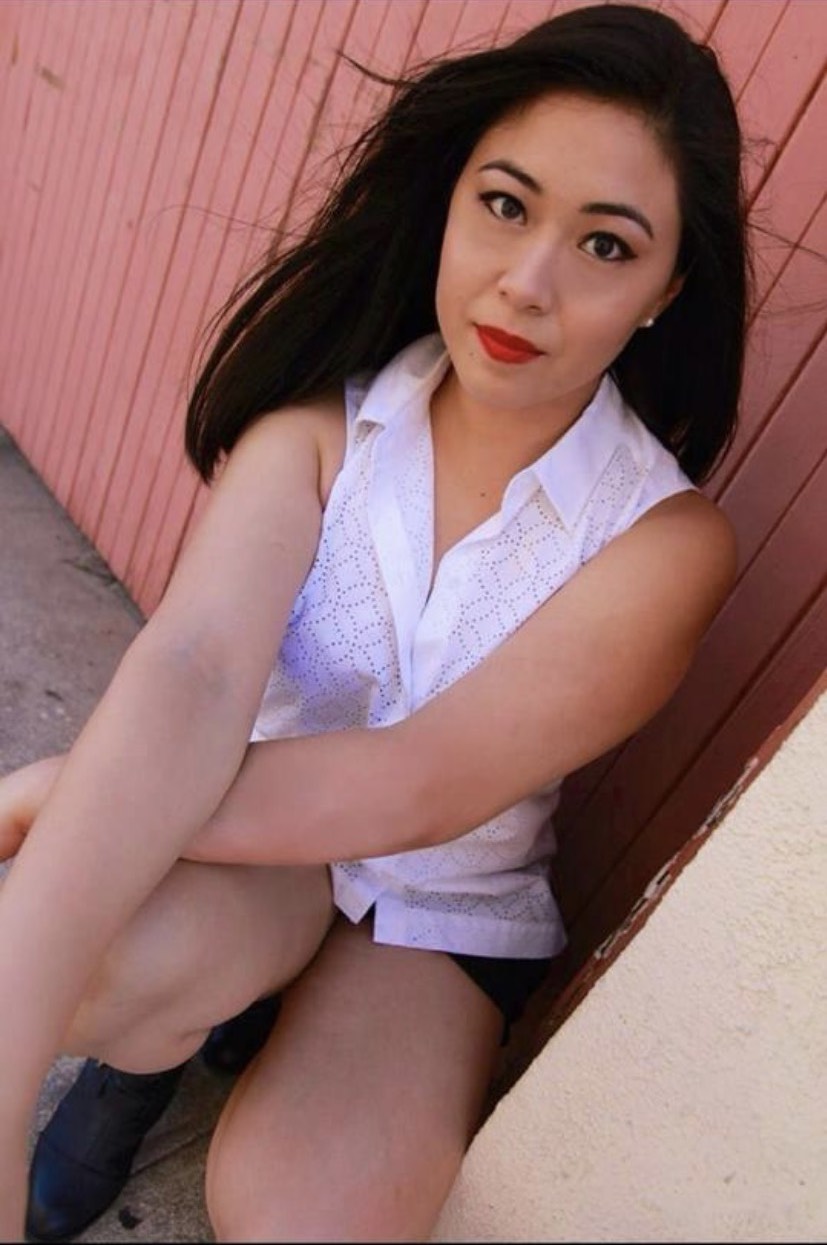 Wednesday, September 15, 5:30 p.m.
(THAR 373 discussions will include a movement session, but no dance experience is required)
Contact kristen.daley@sonoma.edu for Zoom instrucitons to attend
Calling on her movement experiences and gatherings in styles including Contemporary, Release Technique, Whacking, House and Hip Hop, Farrah McAdam is a dance educator, choreographer, and artist in the Bay Area who is invested in equitable, collaborative environments where history and critical thinking are investigated just as much as physical embodiments.  She has performed with CALI&CO Dance, Kristen Daley, and PULP Dance to name a few, has been honored to perform at ACDA's 2016 Nationals at The Kennedy Center in Washington D.C. , and currently teaches through Sonoma State University, Luther Burbank Center, and Petaluma School of Ballet. Farrah has been a guest educator and choreographer around the West Region- including Arizona State University, Scottsdale Community College, Modesto Community College, San Jose State, Fresno State University, Sonoma State University, and ODC in San Francisco. She holds a B.A. in both Psychology and Dance.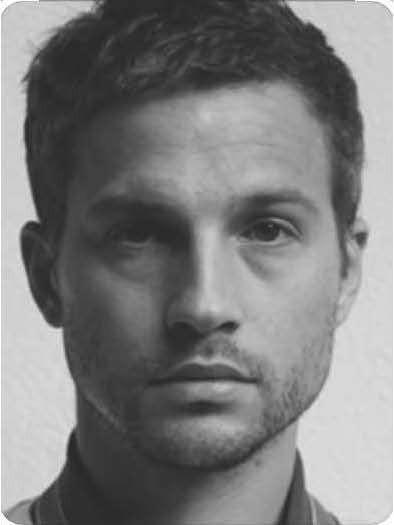 Friday, September 17, 12:00–12:50 p.m.
Contact laura.odeh@sonoma.edu for Zoom instructions to attend
Logan Marshall-Green is an American actor working extensively in theatre, film, and television. Logan's theatre credits include Adam Rapp's Hallway Trilogy (Drama Desk nomination), King Lear with Kevin Klein at the Public Theatre (Drama League nomination), Greg Kotis' Pig Farm at The Roundabout Theatre (Drama League nomination), Michael Weller's Beast at The New York Theatre Workshop, Neil Labute's A Distance from Here at MCC (Drama Desk Ensemble award, Lucille Lortel nomination), Bert V Royal's Dog Sees God (Lucille Lortel nomination), Williamstown Theatre Festival: Bus Top, Street Scene, Skin of Our Teeth, The Blue Bird, Light Up the Sky, Tonight at 8:30, The Hour We Knew Nothing of Each Other, Servant of Two Masters and Xanadu. Film Credits include Cold Comes the Night with Brian Cranston, James Franco's As I Lay Dying, Sir Ridley Scott's Prometheus, Julie Taymor's Across the Universe, M. Night Shayamalan's Devil, Antoine Fuguar's Brooklyn's Finest, The Great Raid, and The Kindness of Strangers. Television credits include Jerry Bruckheimer's Dark Blue, Oscar Winning Bruce Cohen and Dan Jenk's Traveler, 24, The O.C., Law & Order and Law & Order: Special Victim's Unit.
Logan completed an MFA in acting at New York University's Tisch School of the Arts Graduate Program.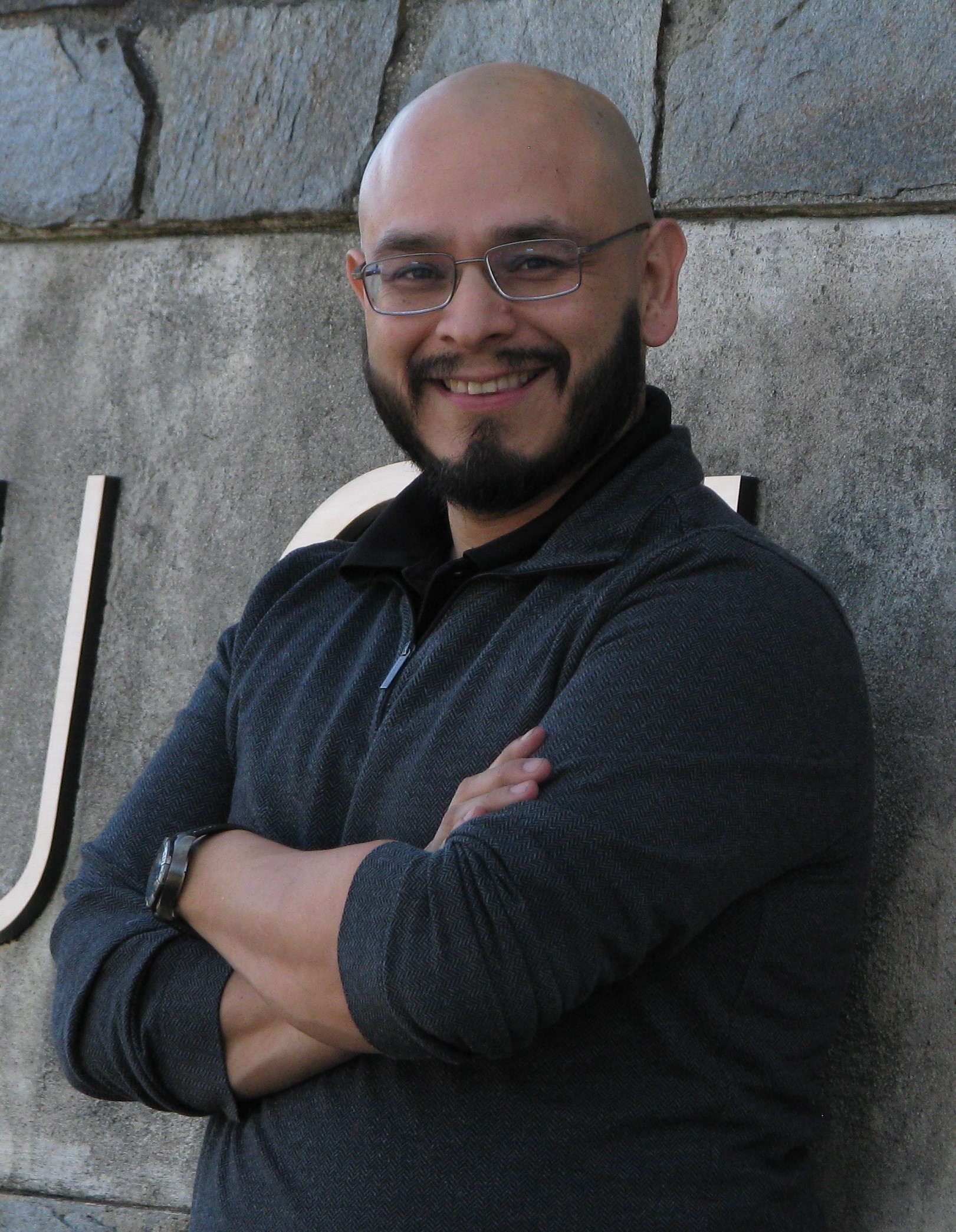 Tuesday, September 28, 1:30–2:15 p.m.
Contact horstein@sonoma.edu for Zoom instructions to attend
Guillermo Aviles-Rodriguez is a scholar and artist with a deep practice in theater and social justice.  He'll be talking with us about the powerful legacy and influence of the Chicano agit-prop theater of El Teatro Campesino and Luis Valdez.
Guillermo Aviles-Rodríguez, PhD, is a Lecturer in the Chicana/o Studies and Theatre Departments at California State University, Northridge. He is also the 2021 co-winner of the Lowrider Studies Scholar-Activist of the Year Award.  He was previously the Artistic Director of Watts Village Theater Company in Los Angeles, and has also collaborated with Spanish-speaking theatre groups in the U.S. including Grupo malayerba from Ecuador, Yuyachkani from Peru and Teatro de los andes from Bolivia. His pedagogical publications include Discovery Guides for en un sol amarillo by El Teatro de los Andes, Culture Clash's Palestine, New Mexico, and Zoot Suit by Luis Valdez. Academic articles feature: "Theatre and Transit: A Transit-Oriented Site-Specific Triptych" in Theatre Forum; "Darning Zoot Suit for the Next Generation" in Aztlan; and the co-authored "Ethics and Site-Based Theatre: A Curated Discussion" in Theatre History Studies. Most recently his article "Boyle Heights: Cars, Families, and Culture" was featured in the Alan D. Levine Center for Jewish Studies Digital Exhibit. 
Upcoming publications include: "Part-Time Bodies: Day Laborers in and Out of Work" in the Routledge Companion to Latinx Theatre and Performance, "The Other Brownian Motion: Freeways, Lowriders, and Mobility" in Lowrider Studies Reader: Culture, Resistance, Liberation, and Familia, and "Playing Hopscotch in Traffic" in the Cambridge Opera Journal.
He will begin teaching The Chicana and Chicano Movement and its Political Legacies in the César E. Chávez Department of Chicana and Chicano Studies at the University of California, Los Angeles in the fall of 2021.

Guillermo Aviles-Rodriguez Academia page
Contemporary Indigenous Dance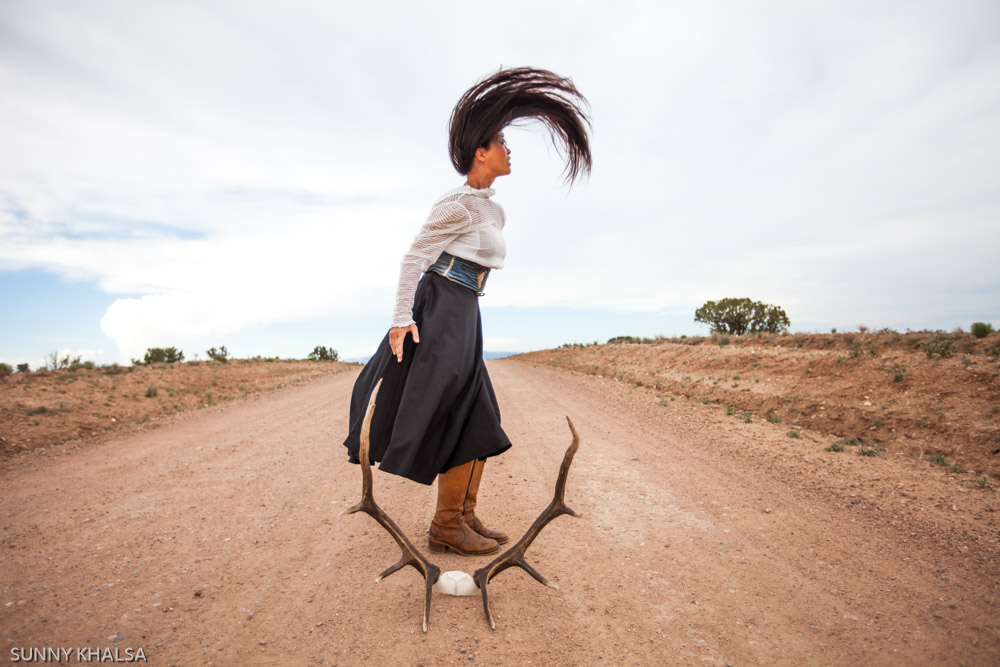 Photo Credit: Sunny Khalsa
Wednesday, September 29 at 5:30 p.m.
(THAR 373 discussions will include a movement session, but no dance experience is required)
Contact kristen.daley@sonoma.edu for Zoom instrucitons to attend
Rulan Tangen's work explores movement as an expression of functional ritual for transformation, an embodied source of knowing, and energetic connection with all relations – human and beyond. With an international dance career, Rulan has also been a dedicated teacher, sharing  extensively in Native and inter-cultural communities across the Americas. Surviving cancer to discover her leadership purpose as Founding Artistic Director/Choreographer of DANCING EARTH, with a vision for inclusion she evolves a creative practice that explores intercultural  diversity and ecological relations. Her mixed ancestral  lineage includes Kampampangan / Pangasinan of Luzon Island in Pacific archipelago of Philippines as well to Europe's Norsk and Eire, and  she has passionately cultivated successive generations of Native, mixed, and global Indigenous contemporary performing artists as cultural ambassadors and conduits for social change . She is recipient of 2018-19 Kennedy Center Citizen Artist fellowship for Service, Justice, Freedom, Courage, and Gratitude - and is grateful for all that roots her, for the dreaming and doing of Dancing Earth :  moving,  shaking , swirling the world into renewal
Ballet Folklórico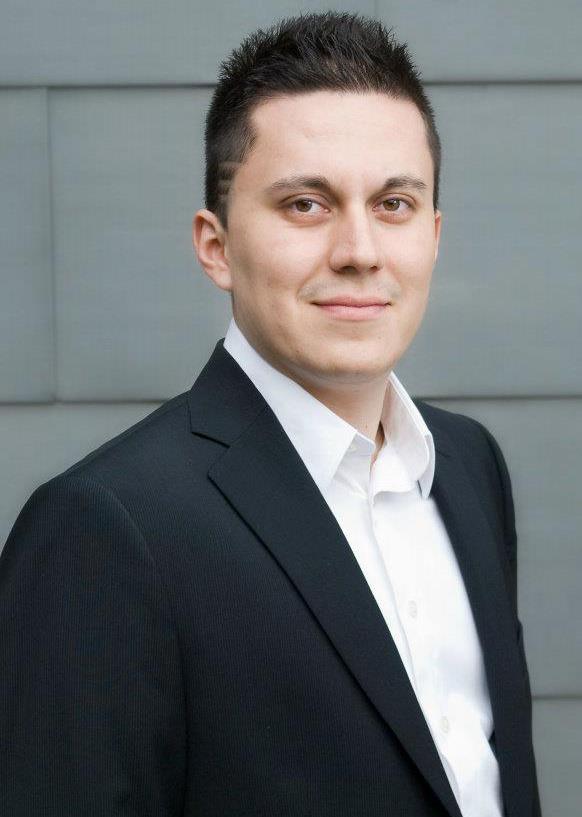 Wednesday, October 13, 5:30 p.m.
(THAR 373 discussions will include a movement session, but no dance experience is required)
Contact kristen.daley@sonoma.edu for Zoom instrucitons to attend
Osvaldo Ramírez Vidales has been involved in Mexican Folklórico Dance for over 20 years in the city of Sacramento. He completed a full 10-year trajectory with Raices de mi Tierra in Sacramento from 2000 to 2010, the original Mexican dance group at CSU Sacramento. He also co-joined Instituto Mazatlán Bellas Artes dance company as guest dancer from 2005-2007 where he had the opportunity to travel and perform internationally at the Beijing International Dance Festival in China.  Osvaldo has received extensive training in México under well-known Folklórico Maestros like Rafael Zamarripa and Viviana Basanta – both pioneers and 2nd generation dancers from the original choreographers of Mexican Dance.  He continues his training by participating at National and International Mexican Dance Associations in the US and Mexico.  Moreover, Osvaldo has been a dancer in other genres such as Bharatanatyam Classical Indian Dance, Ballroom, Capoera, Afro-Cuban, Salsa, Flamenco, and Ballet. From 2011-2019, Osvaldo along with Manuel Pérez, co-led as dance directors of Grupo Folklórico Los Alteños in Sacramento. Recently, Osvaldo has now accepted full directorship of Ballet Folklorico Nube de Oro, a dance group in Sacramento that has been in existence for over 26 years. He's a UC Davis Psychology Bachelor and CSUS Master's Degree Graduate in Career Counseling.  Currently, Osvaldo serves his 11th year as Faculty Lecturer at CSU Sacramento teaching Mexican Folkórico Dance and works full time as a Manager in Workforce Services at EDD with the State.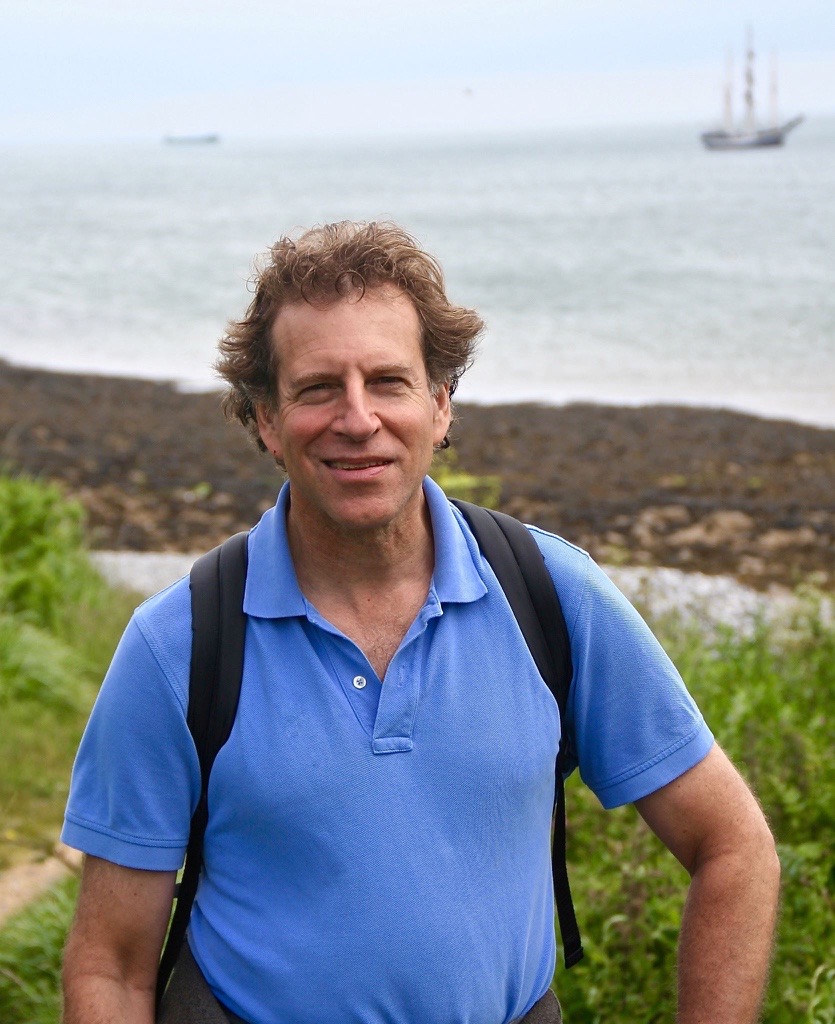 Tuesday, October 19, 1:30–2:15 p.m.
Contact horstein@sonoma.edu for Zoom instructions to attend
Adam Versényi is the leading translator in English of the great contemporary Chilean playwright Ramón Griffero.  He'll be talking with us about how Griffero's singular texts operate in performance and in their cultural context.
Adam Versényi is the Chair of Dramatic Art and Dramaturg for PlayMakers Repertory Company. A theatre scholar, dramaturg, critic, translator, and director, he is the author of Theatre in Latin America: Religion, Politics, and Culture From Cortés to the 1980s (Cambridge University Press) and The Theatre of Sabina Berman: The Agony of Ecstasy and Other Plays (Southern Illinois University Press), and Ramón Griffero: Your Desires in Fragments and Other Plays (Oberon Books), among others. He has written widely on Latin American theatre, U.S. Latino/a theatre, dramaturgy, theatre production, and theatrical translation. He is the founder and editor of The Mercurian: A Theatrical Translation Review, an on-line journal. Dramaturg for PlayMakers Repertory Company since 1988, he has also worked at Yale Repertory Theatre, Florida Studio Theatre, New York Shakespeare Festival, and La Mama E.T.C, as well as other regional theatres and universities, both nationally and internationally. He received his B.A. in the Combined Major in Literature in English and Spanish from Yale College, and his M.F.A. and D.F.A. in Dramaturgy and Dramatic Criticism from the Yale School of Drama.
Capoeira
Wednesday, October 20, 5:30 p.m.
(THAR 373 discussions will include a movement session, but no dance experience is required)
Contact kristen.daley@sonoma.edu for Zoom instrucitons to attend
About Mestre Espaço:
Born and raised in Brazil, Contra Mestre Espaço (Fabio Mendes) discovered capoeira at 18 years of age and instantly knew he was going to dedicate his life to training and teaching.  After a few years of intensive training, he began teaching capoeira to youth at a number of elementary schools and to mentally and physically handicapped adolescents and adults at CERPAM.  He also became very involved in performing capoeira, along with a number of related dances including Maculele and fire dancing, at a wide variety of venues.  He choreographed and performed in shows for well-known music concerts, Brazil's national tourist fair, the Salao de Turismo, São Paulo's Carnaval parade, and cultural centers throughout São Paulo.
He departed from his mother's home in São Paulo in January 2006 to cycle for almost two years, crossing ten countries and pedaling over 12,000 miles to Petaluma, California. Since he arrived in the United States at the end of 2007, he has been teaching classes to children and adults. He has also worked at the Performing Arts Workshop and with Project Commotion, Bay Area organizations dedicated to providing low-income and special needs youth with cultural and physical enrichment programs.
About Instrutora India (Jamie Nakama): 
From Honolulu, Hawaii, and currently living in Novato, California, Jamie is an educator, dancer, performer, youth mentor, environmentalist, anthropologist, capoeira instructor and more! She has a master's degree in ecological anthropology and is deeply engaged in social activism and environmental sustainability. Jamie is the Youth Program Manager at LandPaths, a non-profit organization based in Sonoma County dedicated to community conservation and social change. She also teaches biological and cultural anthropology at Diablo Valley College. Jamie has been training capoeira with Capoeria Besouro Hawaii under the instruction of Mestre Kinha from Rio de Janeiro since 2002. In Hawaii, she taught capoeira for kids and adults for over ten years and currently teaches small classes for youth in Novato. Jamie is also a yoga instructor and is trained in a number of dance forms including contemporary, contact improvisation, aerial dance, and hula. She has performed professionally with a number of Hawaii-based dance theater companies and now performs and collaborates with Bay Area artists including Lizz Roman & Dancers and CALI & CO.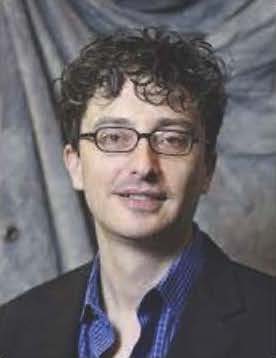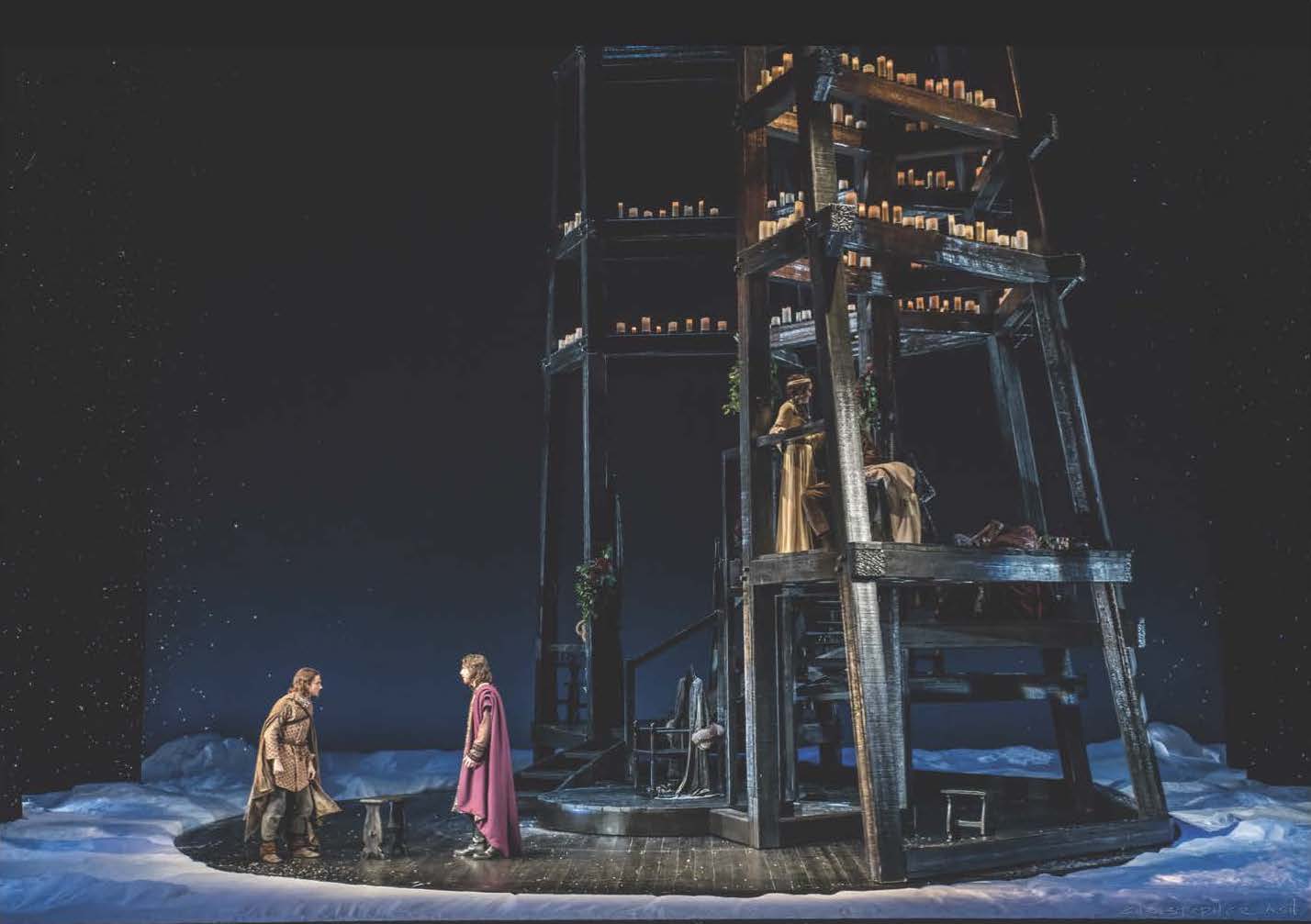 Friday, October 22, 12:00–12:50 p.m.
Contact laura.odeh@sonoma.edu for Zoom instructions to attend
Beowulf Boritt is the Tony Award winning set designer for James Lapine's Act One. He has alsoreceived Tony Award nominations for his designs for Susan Stroman's production of The Scottsboro Boys and Evan Cabnet's production of Therese Raquin. He has designed hundreds of productions including Harold Prince's final Broadway shows: David Thompson's Prince of Broadway and Alfred Uhry's LoveMusik. He designed Stephen Sondheim and James Lapine's Sondheim on Sondheim and Finn and Sheinkin's The Twenty-Fifth Annual Putnam County Spelling Bee, both directed by Mr. Lapine. He designed Steve Martin's Meteor Shower, A Bronx-Tale co-directed by Robert DeNiro and Jerry Zaks, John Rando's revival of On The Town, Rob Askins' Hand to God. Off- Broadway, he has designed over one hundred shows. He has designed scenery for Lincoln Center Theater, The Roundabout Theatre Company, The Public Theatre, Manhattan Theatre Club, Second Stage, The Vineyard Theatre, Primary Stages, The Pearl Theatre, Keen Company, Red Bull, and The New Group... to name a few. His work has been seen in Europe, Asia, and Australia. Across the United States he has designed for the Guthrie Theatre, the American Conservatory Theatre, La Jolla Playhouse, The Old Globe, the Kennedy Center, Arena Stage, the Signature Theatre, The McCarter Theatre, the Ahmanson Theater, the Mark Taper Forum, The Geffen Playhouse, and many others.
His designs are in the permanent collections of the Smithsonian Museum of American History and the New York Public Library for the Performing Arts as well as several private collections. Beowulf received his MFA from New York University's Tisch School of the Arts program for design for stage and film.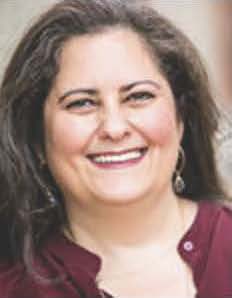 Friday, October 29, 12:00–12:50 p.m.
Contact laura.odeh@sonoma.edu for Zoom instructions to attend
Nakissa Etemad is an Iranian American dramaturg, producer and French translator specializing in new plays and musicals for over 25 years. She is Regional VP Metro Bay Area for Literary Managers and Dramaturgs of the Americas (LMDA), a Resident Artist of Golden Thread Productions and a member of the Anti-Racism Task Force of LMDA. Recent credits include Yussef El Guindi's Hotter Than Egypt (2020 Colorado New Play Summit), Heather Raffo's Noura (Marin Theatre Company/Golden Thread), Marcus Gardley's Play on! commission of King Lear (Oregon Shakespeare Festival), and world premiere productions with Gardley, Lauren Yee, Marisela Treviño Orta, Margo Hall, and Torange Yeghiazarian. She is a frequent collaborator on Golden Thread's ReOrient Festivals of Short Plays and Bay Area Playwrights Festival. Early highlights include the East coast Premiere of Resurrection Blues by Arthur Miller (The Wilma), Every Good Boy Deserves Favor by Tom Stoppard & André Previn (The Wilma/The Philadelphia Orchestra), Culture Clash in Bordertown (San Diego Rep), and Festival Director for the 5th Annual New America Playwrights Fest – featuring new plays by Lynn Nottage, Naomi Iizuka and Polly Pen (San Jose Rep). She has served as the dramaturg and literary manager of The Wilma Theater, San Jose Rep, and San Diego Repertory Theatre. She is the recipient of the 2015 Elliott Hayes Award for Outstanding Achievement in Dramaturgy for The Lark's four city premieres of Marcus Gardley's the road weeps, the well runs dry.
Nakissa is the new Associate Artistic Director at Marin Theatre Company. She received her MFA in Dramaturgy from UC San Diego.
West African Dance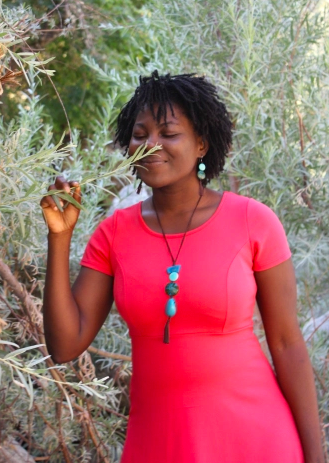 Wednesday, November 3, 5:30 p.m.
(THAR 373 discussions will include a movement session, but no dance experience is required)
Contact kristen.daley@sonoma.edu for Zoom instrucitons to attend
Uzoamaka Nwankpa is a community health registered nurse with a strong passion and belief in the power of music and dance. Uzo is an educator, dance facilitator, entrepreneur,  researcher and an advocate for healing through indigenous (cultures) music and dance practices.
Originally from Enugu, Nigeria, West Africa, Uzo has infused her education with her passion for music and dance to create a project that promotes health awareness with the use of old technologies utilized by indigenous people all over the world. Wellbeing is enhanced simply by intentionally engaging the mind, body, spirit and environment in a healthy manner. Imagine a world that sing, dance and play together, that is a vision of a healthy community.
As a first generation Nigerian woman and global citizen, Uzoamaka Nwankpa has created diverse ways to preserve her culture around the world through innovative workshops, speaking engagements, presentations and performances. She is an advocate for using the arts as a healing tool for individuals and communities
Bhangra Dance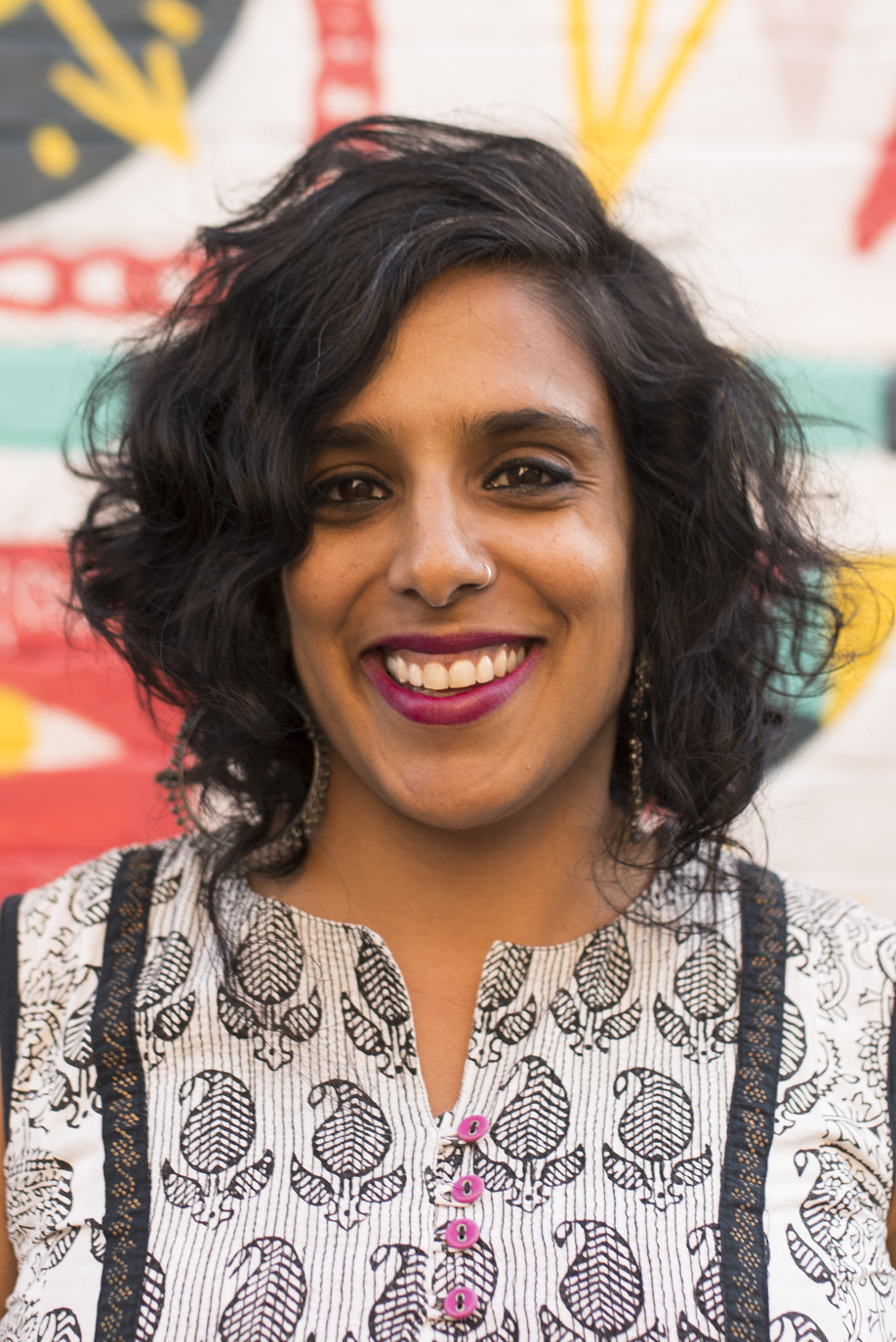 Wednesday, November 10, 5:30 p.m.
(THAR 373 discussions will include a movement session, but no dance experience is required)
Contact kristen.daley@sonoma.edu for Zoom instrucitons to attend
Joti Singh, Artistic Director of Duniya Dance and Drum Company, is a dance creator and innovator, sprung from the U.S. American south to parents from northern India. She is the Artistic Director of Duniya Dance and Drum Company. Joti began her dance training in Punjabi circles, carrying through her body the culture that's in her blood and memory. As an adult, West African dance entered Joti's purview, transforming her body's imagination. Through this multilingual body, Joti explores where history intertwines with contemporary continuities of celebration and injustice. She created the performance "Half and Halves," about the Punjabi-Mexican communities of California with collaborator Zenon Barron. Joti has received support from the Creative Work Fund, the San Francisco Arts Commission, California Arts Council, the Alliance for California Traditional Arts, and more. Currently, Joti is creating the piece "Ghadar Geet: Blood and Ink," about her great grandfather, Bhagwan Singh Gyanee's role in the Ghadar Party, based in San Francisco in the early 20th century, fighting for India's independence from Britain.
Joti and her partner, musician Bongo Sidibe, lead bi-annual trips to Guinea and in 2012, opened the Duniya Center for Arts and Education in Conakry. She teaches Bhangra all over the SF Bay Area, including at Dance Mission Theater. Joti founded the World Dance program at the Ruth Asawa San Francisco School of the Arts in 2016. She holds an MA in South Asian Studies from UC Berkeley and a BA in English from Reed College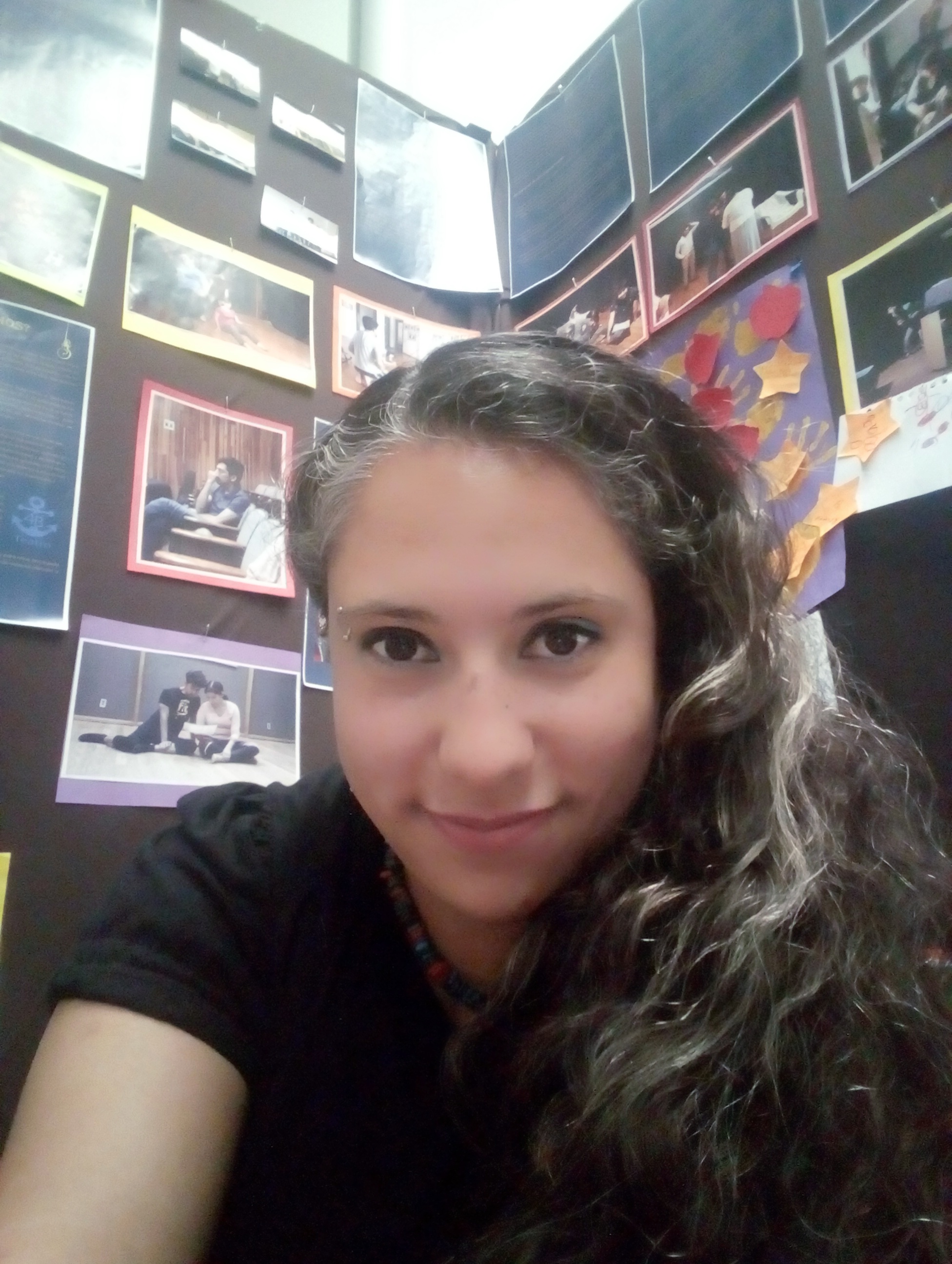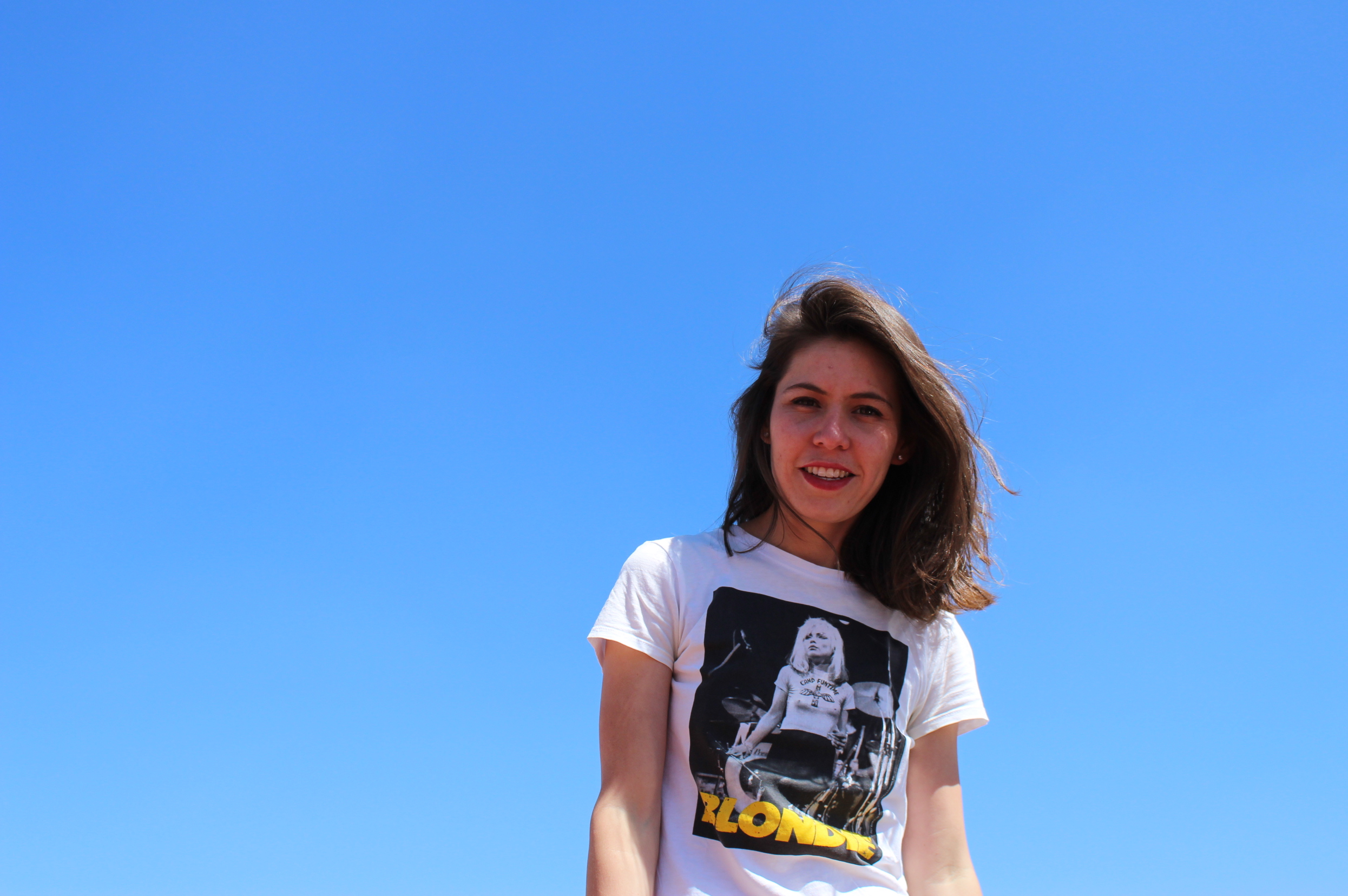 Tuesday, November 16, 1:30–2:15 p.m.
Contact horstein@sonoma.edu for Zoom instructions to attend
Lourdes Guzmán González and Brenda Muñoz Salazar are leading artists in Mexico's burgeoning dramaturgy movement.  They'll be Zooming in from Mexico to talk with us about contemporary Mexican playwriting, in particular the groundbreaking Yucatecan Mayan work of playwright Conchi Léon.
Lourdes Guzmán González is a graduate in Psychology and Dramatic Literature and Theatre, both at UNAM. She has worked as dramaturg on several stage productions since 2015, including Conmemorantes by Emilio Carballido (2018, Difusión Cultural UNAM) and ¿A dónde va la luz cuando "se va la luz"? by Andrés Chávez (2019, Compañía 4B Teatro). She has worked as a director's assistant and dramaturg with Compañía Teatral Zazil since its founding. She was a member of LMDA's 2020 and 2021 Conference Committees and is currently the Operational Manager of LMDA Mexico's founding team. She participated in several encounters during 2020, including the colloquium Lo que la digitalidad ha revelado and the anthology Pensamientos para el fin del mundo by Teatro Entre las Piedras, Rebelión dramaturgista by Buitre Amargo, desde la escena and the conversatory Descubriendo la investigación en las artes escénicas by IESAEO.
Brenda Muñoz Salazar is a communicator, indie screenwriter and creative producer with a B.A. in Communication from Universidad de las Americas, a Diploma in Writing for Film and TV from Vancouver Film School, and an Interdisciplinary Diploma in Artistic Research, Experimentation and Production from Centro Nacional de las Artes in México. She also identifies as a bilingual dramaturg and is current Vice President of Literary Managers and Dramaturgs of the Americas in México.