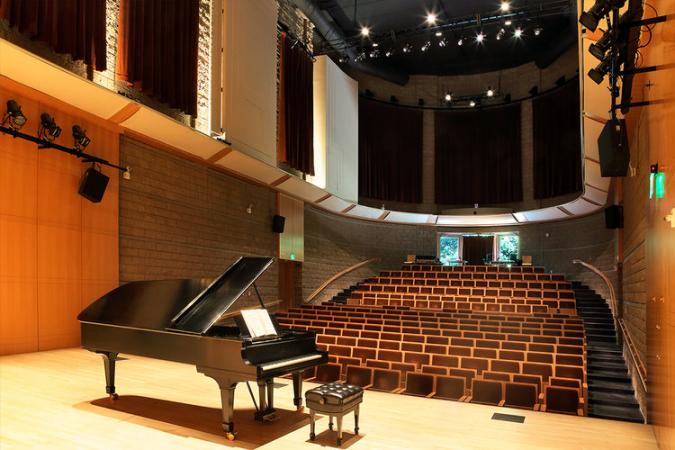 Schroeder Hall is a 240-seat cathedral-like recital hall, designed specifically to accentuate instruments, organ, and voice in an intimate setting. Named in 2007 by Jean Schulz after Charlie Brown's Beethoven-loving, piano-playing friend, and in honor of her late husband Charles Schulz and his iconic comic strip Charlie Brown and Friends, Schroeder Hall opened in August 2014.
Designed by BAR Architects of San Francisco, the 3,420 square-foot Schroeder Hall is notable for its curved architecture featuring no 90-degree angles, soaring ceilings, and dedicated organ balcony where a 1,248-pipe Brombaugh Opus 9 organ is situated on the stage-end wall.
Throughout the year, Schroeder Hall is home to the students and faculty of the Sonoma State University Music Department, who utilize the space for classes, rehearsals, recitals, and performances. The hall is also used as an expanded classroom for the 9,000-student university, becoming one of the largest academic spaces on the 269-acre campus.
Learn more about Schroeder Hall at the Green Music Center website.