Walford Recording Studio in Ives Hall 32 is available for use only by students registered in a Recording Class and/or certified by the instructor or a tutor.
Certificate Program in Audio and Recording Production
The Certificate in Audio and Recording Production is open to the local community and inclined matriculated students interested in music recording and production in a studio setting. The program makes use of SSU's Walford Recording Studio in Ives Hall Room 32, which is newly renovated and updated with high level, state of the art, 24 channel pro-tools, mac based equipment, and integrated with red-net ability to record from the Green Music Center's Weill and Schroeder Halls. Students will use the recording studio as a lab to produce music as part of a formalized curriculum.
Thomas Limbert, the Director of the Walford Recording Studio and Assistant Professor of Composition, will determine the eligibility of prospective students through a screening and application process. A certificate will be awarded to students who successfully complete the three courses.
The certificate program consists of two courses:
Audio And Recording Production I
Audio and Recording Production II
Instructor: Dr. Thomas Limbert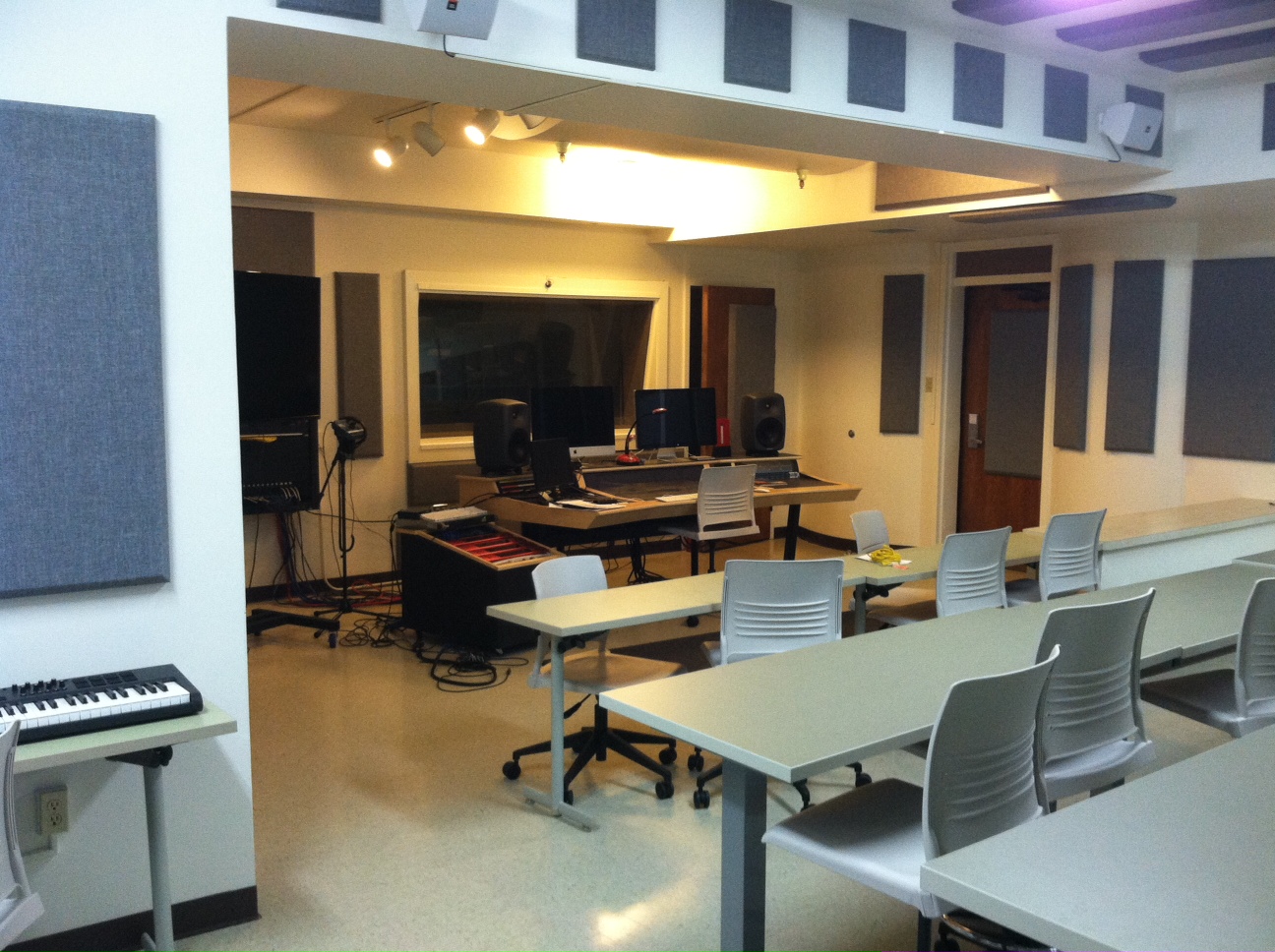 Gear:
Imac based Pro Tools 11 HD Digital audio workstation with Avid Audio C 24 control surface
Sound Construction C|24 Wrap Console
Sound Construction Lowboy Racks
Protools Plug-ins:
Emerald Pack Native
Sonnox Elite Plug In Bundle-Special Promo
Waves Diamond Bundle Native
Microphone pre-amps and digital audio Network:
Focusrite 8 Ch. Mic Pre x3 in studio and x3 on GMC site & A/D For Rednet
Studio Monitors:
Studio Microphones:
AKG 414 Matched Stereo Pair
AKG D112 Large Diaphragm Dynamic Microphone
AKG C2000 Small Diaphragm Condenser Microphone x2
Neumann TLM 103 Cardioid Stereo-Set
Neumann U87 Microphone W/Shock Mount
Neumann KM 184 Condenser Microphone Pair
EV RE20 Dynamic Microphone
Shure SM7 Cardioid Dynamic Studio Vocal Mic
Shure SM 81 Condenser Microphones x2
Shure SM57 Dynamic Instrument Microphone x4
Shure Beta 52A High Output Dynamic Microphone
Audix D2 Dynamic Instrument Microphone
SE 2200A Condenser Microphone w/out Shock mount
Rode NT2 Condenser Microphone w/out Shock mount 
Studio Accessories:
K&M Tripod/Boom Combination
Aviom Six Mix Personal Mixing System
Sennheiser Circumaural Monitoring HiFi Headphones
(4) JBL Speakers
Kawai 500 Grand Piano
Learn more about the Walford Recording Studio at the Music Department website!